The E-Cell Summit is an annual conference conducted by Entrepreneur Cell of IIT-B with earlier talks featuring well known personalities and industry stalwarts including Mahesh Murthy, Nandan Nilekani.
This is my personal experience at the E-Cell Summit with some of my friends.
The first talk that I attended was from Jeff Bullas on Topic
3 insights in the powers of social media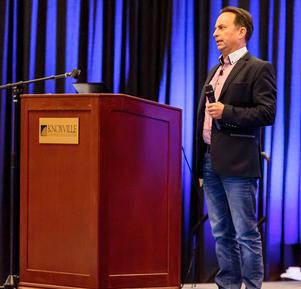 The talk was pretty good about how easy it is to start a blog, and how powerful this new medium has become.
You have got to listen to this guy about 203K tweets, 295K followers, thats pretty impressive numbers.
The main learnings from the talk were
To build a following you need to post something daily
Don't underestimate the powers of email marketing, start building an email list early
Facebook and Twitter should not be the only thing in your social media arsenal
If you have an inkling to start a blog, just write it
Free marketing is still the best thing to have
The Next workshop that I had attended was
Lateral Thinking Workshop
This was an excellent workshop conducted by Paul Sloane it was all about lateral thinking.
Some key learnings from the workshop were
To solve any problem is to understand the problem in more detail
Why, Why, Why -> Understand the root cause of any problem as fast as possible
The Six Serving Men -> What, Why, Whom, How, Where
Approach the problem from different perspective from different angles
Frame the question in as many different ways as possible
The biggest event for E-cell Summit was the
Mobile Space
where Alan Mamedi, Founder of TrueCaller, Kavin Mittal, Founder and CEO of Hike Messenger, Satyan Gajwani, CEO of Times Internet, Kunal Shah, Founder Freecharge.in conducted by Ajeet Khurana, CEO of Sine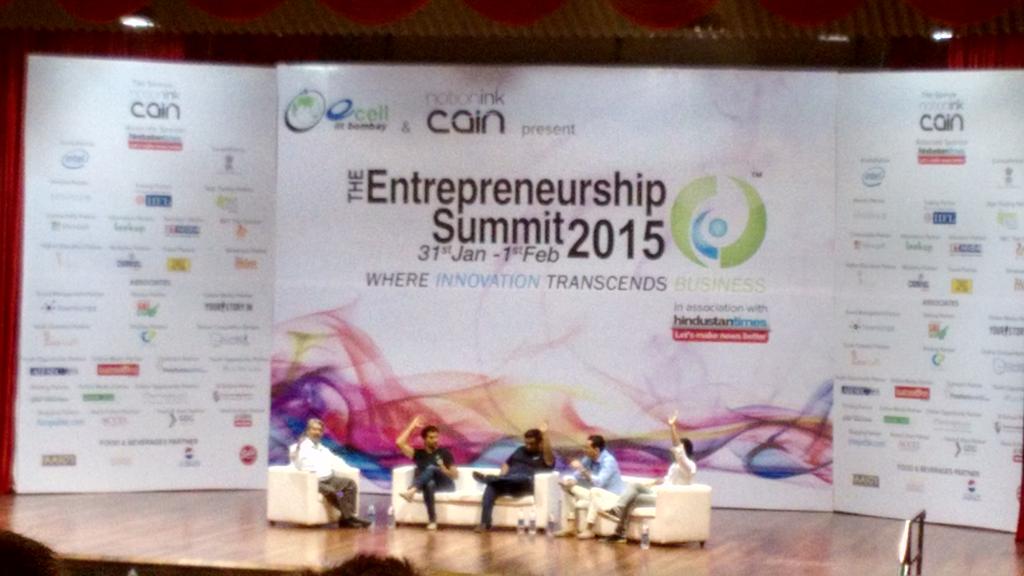 Some interesting learnings from this panel discussion
People look at their phones more than 50 times a day, more than they look at their wives
About 40% people sleep with their smartphone near them and 30% take their smartphones to their bathroom
In the next 2 years, there will be 100 million new people on the internet via their smartphones, How are they going to use it
Hike sends 10 Billion messages a month
Hike has 25 Million Active users
The current market in India is immature and nascent, theres lot of space for specialized services and deliveries catered to an Indian audience
Truecaller first started in Lebanon for all the wrong reasons
You can actually unlist yourself at Truecaller(Can't find it on the website)
Around 15% of the audience had not installed Truecaller because of privacy concerns
Its still unknown from where Truecaller got the initial data to get it off the ground and what is currently its business model
Truecaller hits about 2 Billion searches a month
Internet mobile is currently at a stage where Internet was in the year 2002
"What we love in India is free" -> Kunal Shah
Last year January 2014, 91% of Freecharges came from Web, this year January 2015, 92% of Freecharges came from mobile
"90% of users dont care about features, they care about needs" -> Satyan Gajwani, stating the example of CricBuzz
People need incentive to give something back
Its all about getting one use case really really right
If you can crack the diversity in India, you can crack the market
Currently there are 900 million activated SIM cards in India
Majority of the market is still in the experimental stage
Second Day
Product vs Service
This was a panel discussion regarding the product vs services. Rohan Shravan, CEO of Notion Ink India, Harsha Kumar AVP of Ola Cabs.
Some interesting learnings
Olacabs might be running about 50,000 cabs all over India.
The interesting story over here is from Rohan Shravan about how hard it is to start a hardware firm in India, raising funds etc
10 Minute Million
Another interesting event that I attended was the 10 Minute Million where about 6 teams out of 8 teams landed funding.
The panel who carried out the funding included impressive personalities like Ajay Pandey, Member of Tata Board Members, Bharat Banka, Senior President of Aditya Birla Group, Ravi Gururaj, Chairman, NASSCOM Product Council.
The interesting thing was there were many people from the audience who were investors who attended this event with zeal.
You can browse the list over here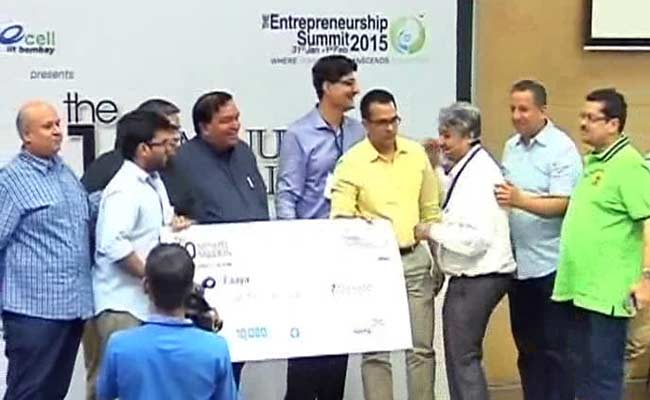 Some interesting startups:-
Faaya: Online High-End Tailoring solution.
500+ customers in 6 countries. This startup got the highest (63 lakh funding).
Some cool ideas:-
You can preorder 20 fabrics for Rs 150 and if you place any order you get those refunded.
They have partnered with local gyms in Delhi to take your measurements
For alterations they have partnered with local tailors, or you can send them the bill to reimburse you back.
For a 1600 bucks Kurta it costs them 650 bucks to make it, amazing !
The founder is from a tailoring and textile background, so he knows the ins and outs of every aspect of the business.
Dealwithus: They have a simple business model, almost all major ecommerce websites have got affiliate marketing solutions. So they get the customer to buy using their affiliate and then refund 30% of it as cashback.
This was the first presentation made entirely in Hindi!
SnackExperts:
A package of highly nutritious food at your doorstep or Rs 699 every month.
A unique proposition considering the diversity of the Indian Market and its different tastes.
Will be interesting to watch its outcome.
Reach me at @techiejayk or in comments below:-