Email personalization has been around for a long time which ranges from having a simple placeholder for $name to more complex fields like showing recommended items based upon last purchase. In email marketing terms, is it known as dynamic fields that can be populated based upon personal data, behavioral data, professional data, social data, CRM data or other custom data sources of a particular subject. Why is email personalization so important? Studies have shown just have personalized subject lines can give you 26% higher open rates while revenue from rich relevance is 5.7 times higher than normal. Inserting image-based countdown timers resulted in a 5x higher total open rates than average.
Great tips & hacks of basic email personalization are:
> "From name & email" to reflect the name of account manager
> Adding first name of the customer to the subject line of the email
> Dynamic Images based upon location of customer
> Dynamic Images and CTA based upon gender and buyer journey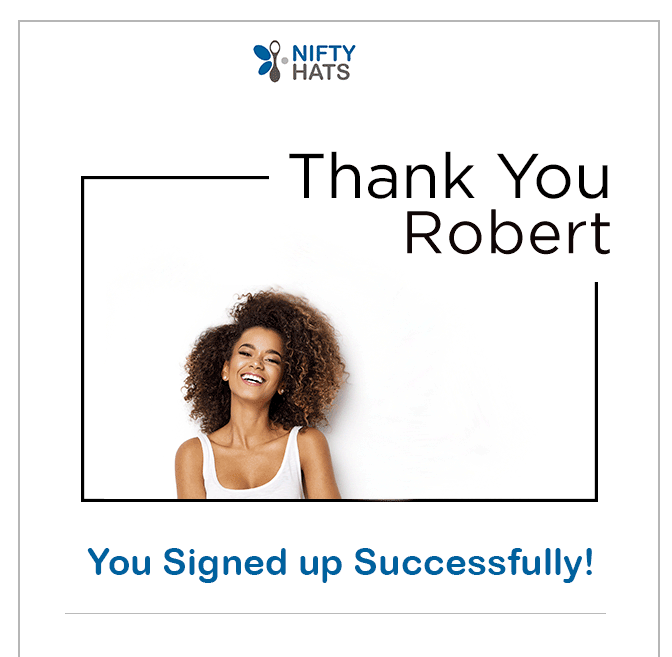 One case study from lemlists got them a 57% click-through rate for a survey. Now that is something big to talk about. According to them, it was inserting a dynamic logo and name inside an image which got them to such a higher click-through rate
Another great example I have seen in the wild of the best cold emails is by T-Shirt company Ramp Tshirts. They emailed close to 50,000 companies offering their services with a dynamic image of their CEO wearing a T-Shirt of the recipient company logo. Open rates above 50% and CTR rates were >25%. Their technical breakdown does cover the essential sources of using Hunter to capture email addresses, Clearbit to find the Logos and placeit.net to create the image previews.
Unlike Ramp Tshirt which had to rely on their own inbuilt system for providing dynamic images, you have various startups which provide you a quick service to create personalized emails on the fly
Nifty Images: The pioneer in the space, you can create merge tags and countdown timers very easily using their service. Their pricing starts at $20/month for 50K opens which is a great ROI for the result which you would be getting. It can also support dynamic locations which can be useful for companies trying to get people in the nearest stores

Lemlist: Lemlist is another great service to create personalized images and videos. It lets you create personalized cold emails at scale and can connect easily through Zapier, Gmail, SMTP, and Exchange. For $30/month with 100 emails a day is high ask but should be worth the trouble

Hyperise: A recently launched tool that offers plenty of features to choose from to create personalized emails. It can connect well with existing tools that we use and at $30/month for a 1000 image impressions is well worth the ROI

Marketo, Pardot, Adobe, MailChimp, CampaignMonitor (& 100 others) – These are the big email marketing platforms which offer a lot more impressive features and dynamic personalizations
A note on Dynamic (AMP) Emails
Ever since Gmail announced the launch of dynamic (or AMP) emails it has got the attention of all digital marketers. With dynamic emails, you can finally take action right in the inbox and not be redirected to an external website. It can be as simple as RSVP to a particular event, save a pin right in email or even browse relevant hotel bookings in Oyo Rooms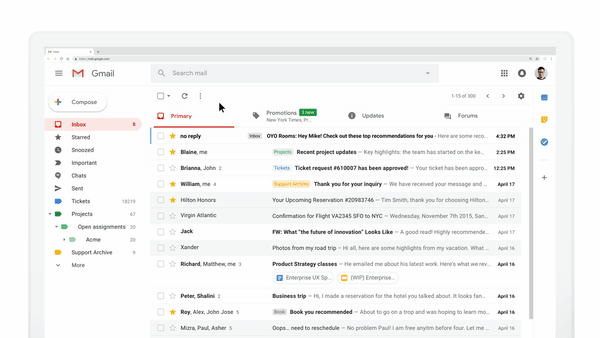 Emails have long been just a static piece of information that can get outdated pretty fast, this technique would ensure that emails are relevant and current.